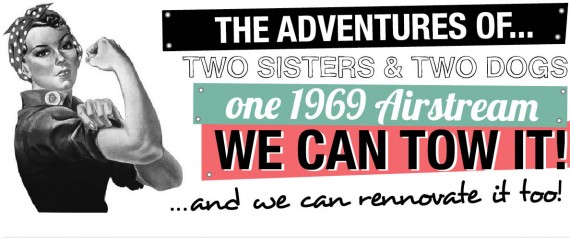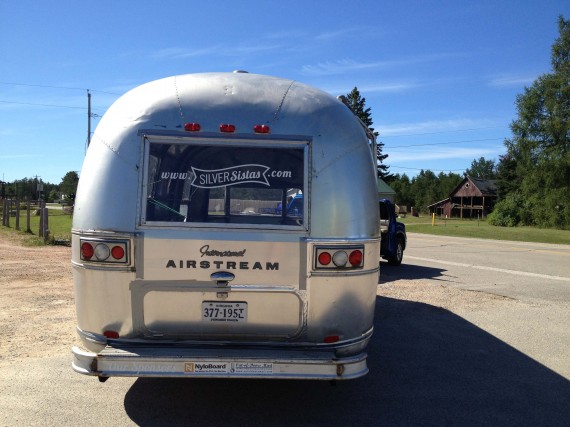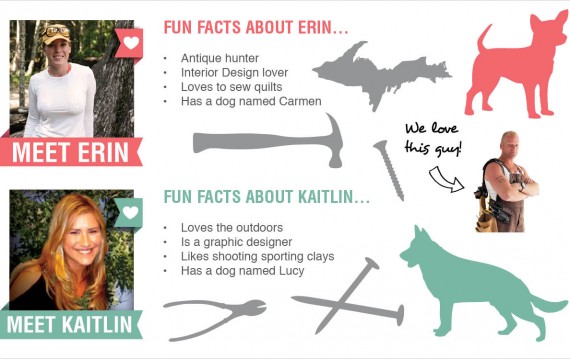 Our Story…
We are two sisters (and their two canine companions) living in Virginia with big Airstream dreams! Our Airstream fever all started on our annual summer driving trip to our family farm in Michigan. Year after year we have reluctantly stayed in outdated hotels along our route and still jokingly have nightmares about our experiences. Buying an Airstream seemed to be the only the answer to our problems. Despite our (secretly jealous) friends and family thinking we're absolutely insane – we purchased a 1969 Overlander in April 2012.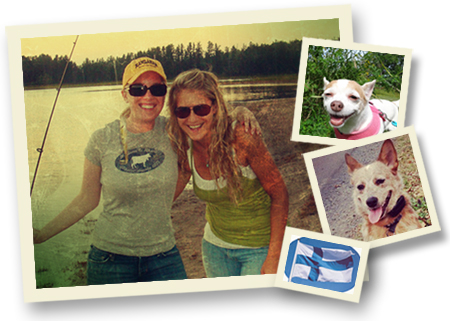 Let's just say it's a fixer upper. Hopefully we didn't get in over our heads on this one because we're not just coasting on our good looks and charm to complete this renovation. Our plan is to put in a lot of good ol' fashioned elbow grease and take the renovations step by step. We started our blog to detail our renovation steps, review Airstream and trailer products, and finally to share our adventures. Along the way we hope to inspire women and our fellow Airstream enthusiast's alike.
"Opportunity is missed by most people because it is dressed in overalls and looks like work." -Thomas Edison
Misson Impossible
Sure there will be hardships- so far we've had broken nails, sweat, tears, and symptoms of mesothelioma. These are just minor set-backs, and stepping stones into our "Glamping" future. If we can finish our renovations – then we can say goodbye forever to the days of sneaking in our dogs into musty hotels with "mystery stains", cat problems, and itchy sheets!
SO I know what you and every other one of my friends and family are thinking "When can we go camping?!?" If you want to help – Follow our blog and help us take our Overlander from 1969 into 2013!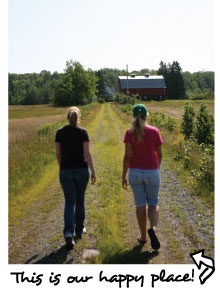 Silver Sistas are in the Media!

Disclosure & Privacy policy
This policy is valid from July 2012. This blog is a personal blog written and edited by me. This blog accepts forms of cash advertising, sponsorship, paid insertions or other forms of compensation. This blog abides by word of mouth marketing standards. We believe in honesty of relationship, opinion and identity. The compensation received may influence the advertising content, topics or posts made in this blog. That content, advertising space or post will be clearly identified as paid or sponsored content. The owner(s) of this blog is compensated to provide opinion on products, services, websites and various other topics. Even though the owner(s) of this blog receives compensation for our posts or advertisements, we always give our honest opinions, findings, beliefs, or experiences on those topics or products. The views and opinions expressed on this blog are purely the bloggers' own. Any product claim, statistic, quote or other representation about a product or service should be verified with the manufacturer, provider or party in question. This blog does not contain any content which might present a conflict of interest. To get your own policy, go to http://www.disclosurepolicy.org
---