24 Jun
24 Jun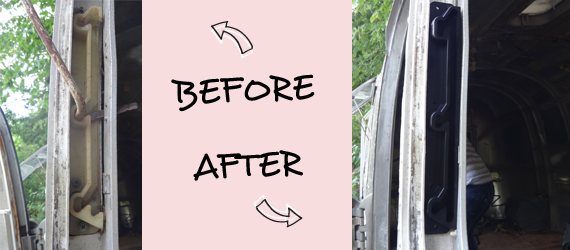 ---
We would like to share our tips & tricks for installing window guides on a vintage Airstream. Our 1969 Airstream's window guides were in bad shape and desperately needed a facelift. They were cracked, squished, and yellowing from old age, making it hard to open and close our windows.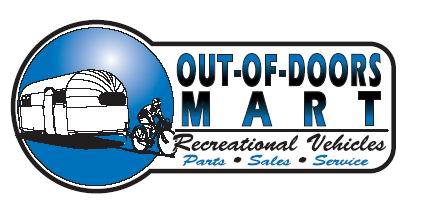 Thankfully, Out-of-Doors Mart has a store online that sells the perfect size replacements and we were able to swap the old plastic guides out for brand new sleek black guides. They have a very nice tutorial online about installing the guides, and you can always refer to our video for step by step instructions.
One note of caution for those who will be removing windows- they are very easy to take off, but putting them back on is quite the challenge! You must be EXTREMELY careful when lowering the windows back into their place or you will snap a few rivets (like we did). I cannot even count the number of times we had snapped the frames and had to remove the sections of the rubber seal and replace the damaged rivets. But enough about the frames, read below to see how we installed the window guides!
Whats in our toolbox:

---
1. New Plastic Window Guides – You can find window guides at Out-of-Doors Mart online. The ones we have are marked for trailers from 1969-1982, but do your research and make sure you are getting the right ones for your trailer. We simply removed the old guides and the new ones lined right up with the old holes in the frame.
2. 1/8 Inch Drill Bits – As with any Airstream project, you are wise to have a ton of these on hand. You will need them to drill out the old rivets that hold the old plastic window guides in place. We have yet to come across a bit that doesnt break, warp, or loose it's edge. If you have any suggestions please leave us a comment below.
3. Rivet Gun – We used a generic pop rivet gun from our local hardware store but we lovvvve this pink & purple rivet gun! We used the rivets supplied in our Window Guide Kit from Out-of-Doors Mart. Eventually were going to upgrade to a hydraulic air pressured gun, more on that later.
4. Various Screwdrivers – Any screwdriver will do so I have provided a generic search link for screwdrivers. As a general rule it's good to have a few sizes and types on hand including but not limited to your standard flat and philips head. The screwdrivers came most in handy when we were trying to pry the old washers that held the window arms onto the window frames. Those puppies were rusted on there super tight!
5. Rubber Grommets – This is something I would advise you to visit the hardware store to buy. We took our metal window arms, and the old washers to the store to find the exact size. After searching long and hard for replacement washers to hold the metal window bars onto our window frames, we decided to go with rubber grommets. The store clerk had a very hard time finding the right size and when he tried to demonstrate that he could remove the washer, we knew we had a problem. Erin and I had such a hard time getting the old washers off and were worried that we might damage the window because the glass is very close to where you jam the screwdriver in to pry on or off. We decided not to make any permanent decisions should we want to remove the windows in the future. The rubber grommets are simple, fit fairly well, and we can take them off if we need to clean a window or two!

6. Wire Wheel Brush – The wire wheel brush has come in handy many a time, but was especially useful to prep our surface area before installing our window guides. There was leftover glue, insulation, dead bugs, and lord knows what else caking inner frames of our windows. Instead of painstakingly scrubbing with a dish brush and bleach, just attach a wire wheel brush to the end of your drill and knock all that gunk away. Please note that the wire brush can leave a new "brushed finish" to your aluminum, but we much preferred a brushed finish to the gunk that was on there before.  If this worries you then just try experimenting with the brush and the amount of pressure on a scrap piece of metal beforehand.
---
We estimate that with all the supplies this project will take you approx 2 hours to complete. So order your new plastic window guides today and say goodbye to your old window guides!

*I was not financially compensated for this post. I received a free sample for review purposes. The opinions are completely my own based on my experience.*