22 Dec
22 Dec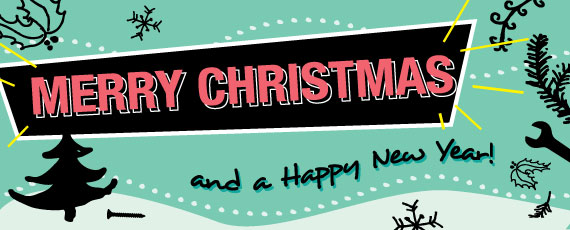 ---
Erin and I wanted to take this moment to wish everyone a Merry Christmas and Happy New Year! We are so fortunate to have a loving family, a roof over our heads, the support of our sponsors, and a growing fan base of trailer enthusiasts. With that being said, we are feeling energized and are ready for all the challenges the new year has to bring.

The last time you heard from us was in October, when we took our Airstream to the welder. Well, it's been 3 long grueling months without our trailer, and I've gotta tell you – the empty space in my driveway has left gaping hole in our hearts! We miss our Airstream!
The good news is we are picking it up from the welder a couple days after Christmas, and our renovations will continue. Erin and I have been busy behind the scenes planning our glamping future. Heck!? We even discuss buying and flipping more trailers. More fun, love, and crazy antics to come. Thank you for being a part of our journey!