8 Oct
8 Oct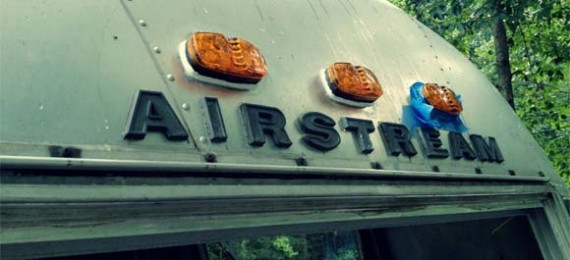 ---
…At least, that's what we keep telling ourselves. Our plans were rolling quite smoothly at first. In the days leading up to our annual trip to Upper Michigan we were to install new LED lights, rewire the brakes, and replace the old sub floor with
Nyloboard
and then we were ready for our voyage. Easy right?!…
As you might have guessed by the lack of recent blogposts, the Airstream did not make it on our trip.
Looking back about a month ago, it was about 8pm on a Monday and the Virginia sun was setting. Erin and I had been outside all day, working on our Airstream with our friend Mike, who rewired the tow lights and brakes for us.
(Side Note: The reason Mike had to rewire our brake wires is because we ripped them out like savages during our demolition phase. See Demolition Derby. "Wires? Who needs these old wires?" Put that one in the dumb and dumber books in the chapter about thinking before you act. We will leave all future bomb disarming to our slightly smarter, wire conscious brother, Scott (Army EOD.))
By now everyone had left and my only companion was the distant noise of classic rock coming from my dying i-pod speakers. I was on the top of an old wooden ladder in my driveway painstakingly reaching to pipe caulk around our new LED lights. My hands and clothes were covered in caulk, and with nightfall near it was becoming increasingly difficult to see what I was doing; but I trudged on.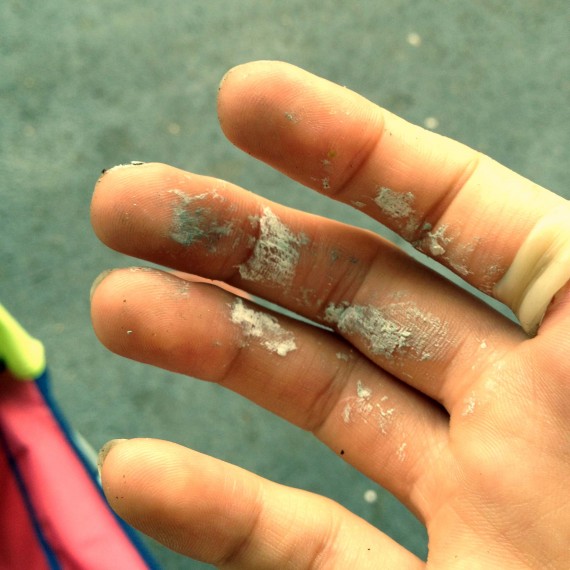 In my frustration to beat the sun, I hastily caulked the rear running lights on our trailer and was tediously going back over the areas scraping tiny pieces of caulk off. Balancing on my ladder was a tin muffin tray which I filled with q-tips, lacquer remover, and a large rock to hold it down.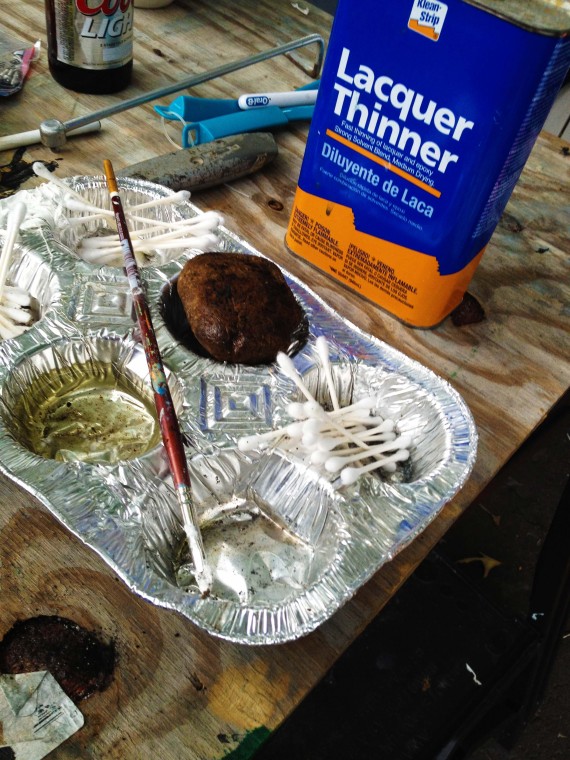 The tray must have fallen off my rickety ladder 20 times; splashing lacquer thinner everywhere soaking my socks through the mesh in my tennis shoes. I would bend down and calmly pick up every chemically saturated q-tip, re-organize my little tray and put it back on the ladder. I was doing the same thing, over and over again, but expecting different results. I think they call that crazy, and I might have been a bit delirious from the lacquer thinner and working in the sun all day; but in my head I could see victory. We were just a few gobs of caulk away from towing our trailer. Or so I thought…
Turns out, Airstream's aren't water-tight? We had one last step to towing our Overlander to Michigan, that was replacing the old soggy plywood sub floor. We assumed we would get some help and pull up the old and put in the new. What we failed to realize was the condition of our metal frame. When we pulled up the old plywood, we saw a deteriorated rusty rotted frame unworthy of our new flooring. Wer'e not blaming Airstream for their faulty design, leaky rear bathroom issues, or the honest man who sold us the trailer in "great condition". We blame ourselves, because our nightmares could have been avoided by doing a little research before hand. Let this be a lesson to future Airstream buyers~ inspect the floor, inspect the bellypan, and inspect the rear frame; BEFORE purchasing an Airstream.
If you think a little frame rust is going to stop us your wrong. It is a minor setback on our journey but as always, the journey continues. We breifly considered quiting and washing our hands of the project; and then we got our senses back. Thank god. We're saving this Airstream from the graveyard, she's got potential. The trailer is now at the welder getting the frame repaired so we can install the Nyloboard securely. We decided there is no sense in installing such a quality floor on top of a rusted out frame. We're now realizing the Airstream we are building will probably out live us.

It can be someones restoration project in 2092.
SO recapping yes, the Airstream didn't make our Michigan trip this year. The good thing is we take our trip to Michigan annually, so the trailer will definitely make it Summer 2013 in tip top shape.
Were thinking of setting our sites on Alumapalooza in late May 2013 to be our Airstream's first trip. What do you guys think? Has anyone ever been to Alumapalooza? Comments Please…
Now that we are back from our trip, we will be updating our SilverSistas blog regularly (finally) and re-grouping. Stay tuned for a long-awaited blogpost and instructional video on replacing plastic window parts purchased from Out-of-Doors Mart. And NO, I won't be posting a How To on caulking, because despite the artistic advantage I thought I had, I can't caulk to save my life.