3 Jul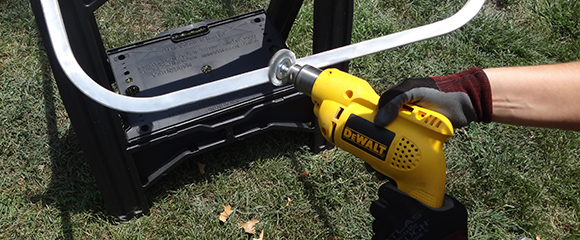 Replacing a vintage rock guard can be expensive, one alternative is to fix it yourself. Our vintage Airstreams rock guard was missing it's glass. We thought of a few ideas including fiberglass, inserting our own plastic, the cardboard/duck tape route, and just not having a rock guard. We finally settled on trying to refurbish it ourselves, as buying a new rock guard was very expensive, and we are saving up money for our AC unit.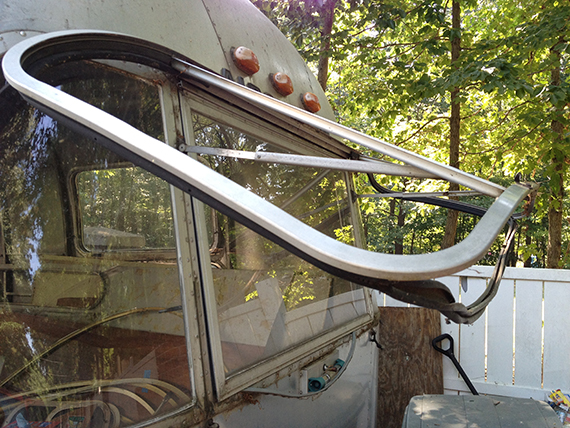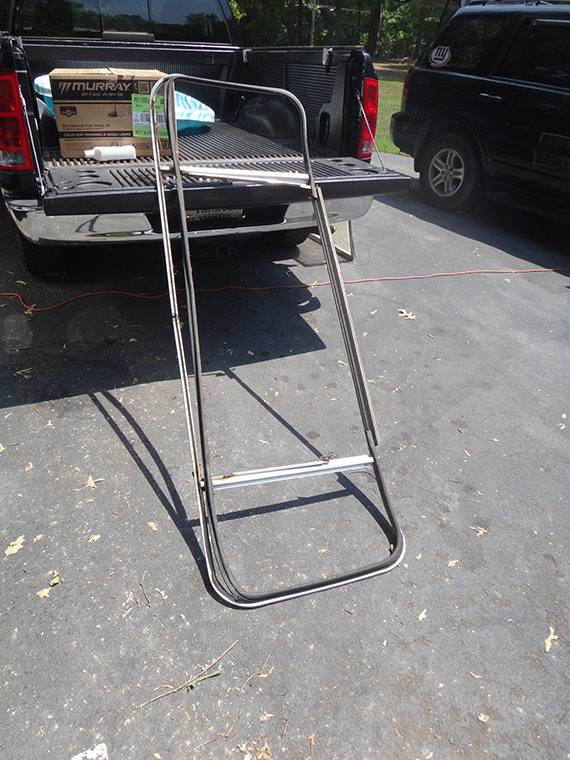 The rubber gasket was falling off and had become a home for a local tribe of ants. Removing the gasket was definitely gross, I cut the bottom and ants came spewing out.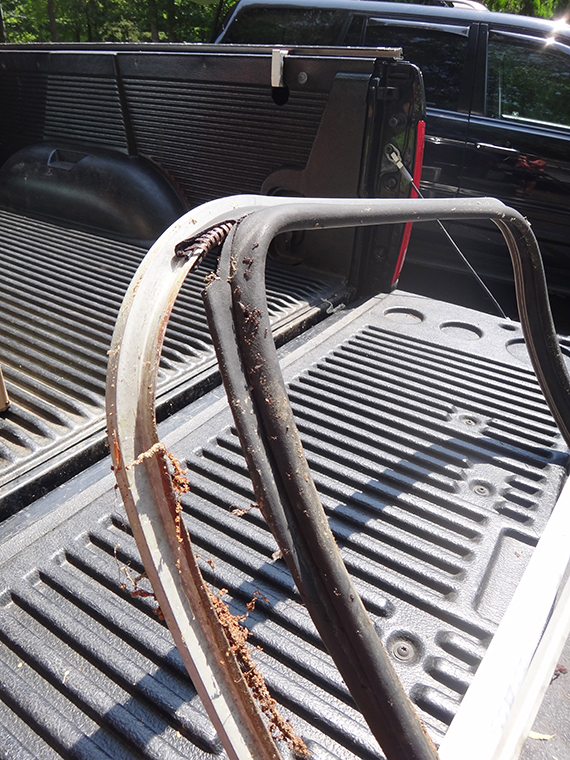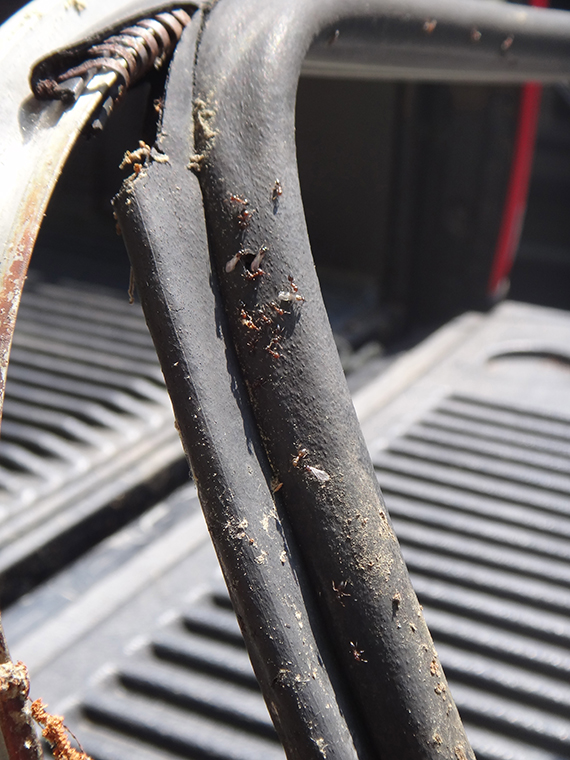 I then decided it was time to put on my gloves, and rip the remainder off. The frame itself was covered in rust, moss, pollen, mold and tree debris. I used a fine wire wheel brush on my drill to get through the rust, and then went over it with a steel wool pad. Soapy water, a sponge, and an old dishwashing brush helped to get the debris out of the smaller grooves.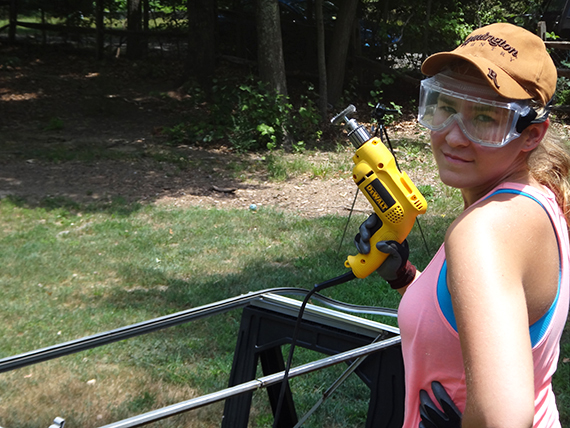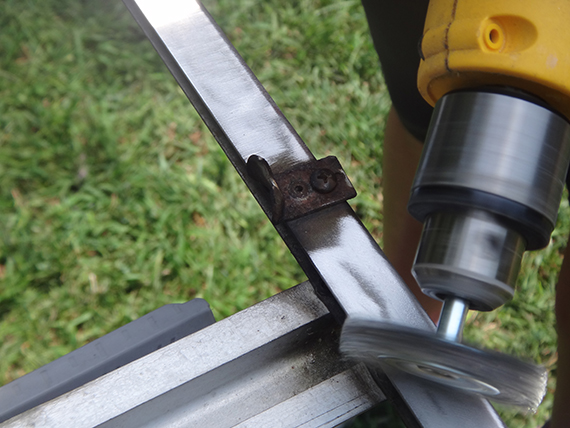 Our initial idea was to polish the rock guard and get a new window put in it. After I shined the rock guard up, I loaded her in my truck with high hopes and smiles. To my dismay- I was turned down 5X in a row by local custom glass businesses! Ouch! Easier said than done. Apparently the glass places I've been to cannot make a slab of tinted plexi or lexan with a bend in it. Because the rock guard is curved, they say it is impossible to fit glass to the frame.
Finally, we came across Full Service Glass, and they helped us retrofit some clear plexi in our frame for the fraction of the cost of a new rockguard. Afterwards, we replaced the window gasket using 3M Gasket Adhesive and some D gasket that we found online (I'd rather not share the gasket retailer since we had a bad ordering experience.) In the future we may do a blogpost on gasket removal/installation DIY post, it's fairly simple, just tedious as with all parts of this reno.
After the gasket is glued, you just have to wait for it to dry, and slide the rock guard back into place. If you are wondering how to remove or replace the rock guard, check out this video from our sponsors at Out-of-Doors Mart.
Hope everyone is enjoying their summer!